DIY Ham Radio Cable: RG-8 PL-239 cable
HOW TO Solder / make ham radio cable : PL-239 RG-8 cable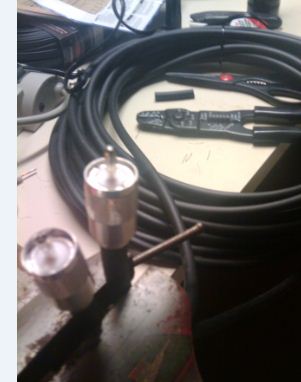 Parts List: Hardware
2- PL-239 connectors (Ham Shop or last resort Radio Shack)
1 - Solder gun (soldering iron could work but needs to be very hot to solder cable ends.
(if your a licensed ham you should own a soldering gun)
1 - packet lead free solder
1 - RG-8 cable any length
1- Razor blade , sharp knife , scissors
I used a table top vice to hold the cable but you can use pliers to hold cable when soldering.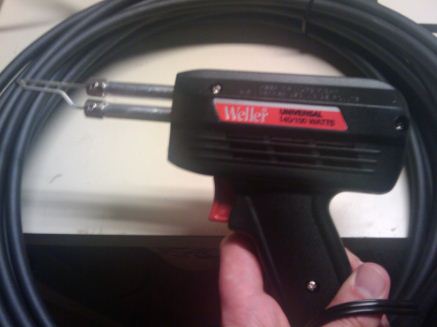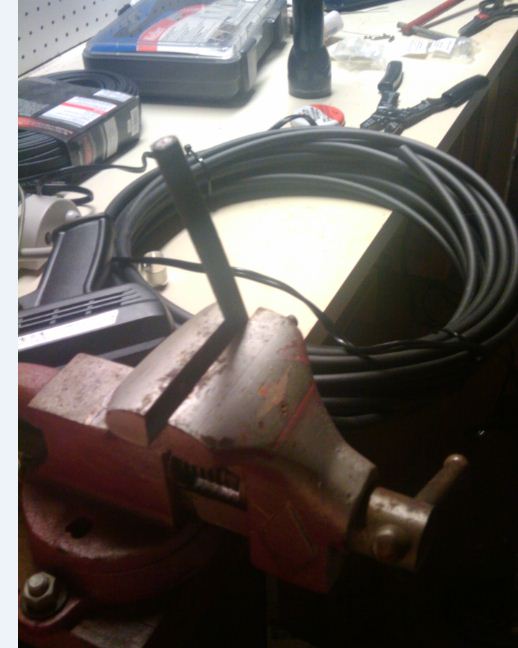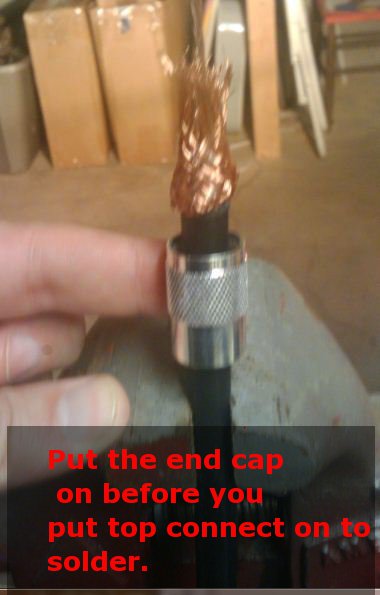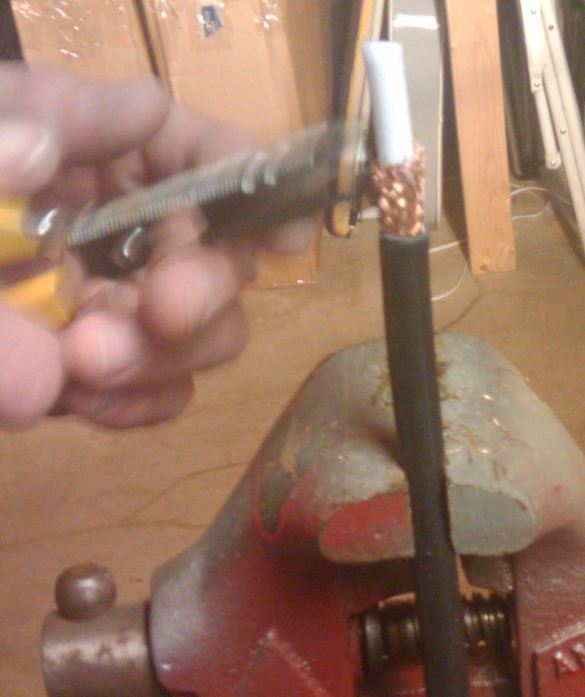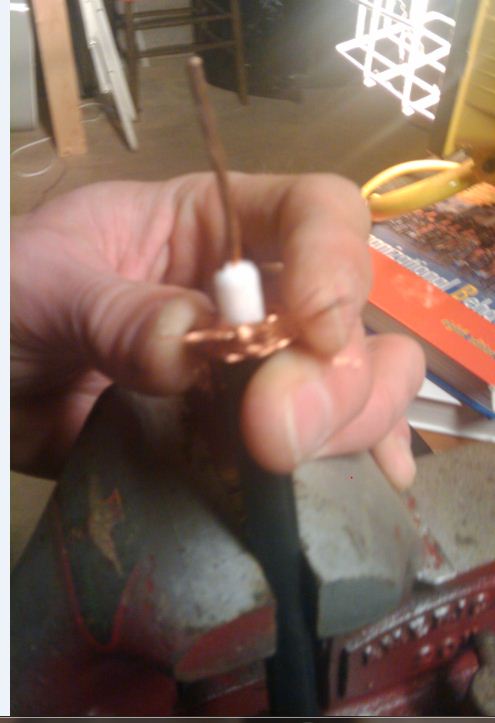 Once wire is exposed with the white showing fit pl-239 over the cable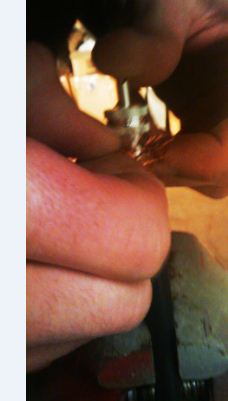 Solder pl-239 around the center of cable when the holes are and also the top where the wire comes out
cut off any excess wire coming out of PL-239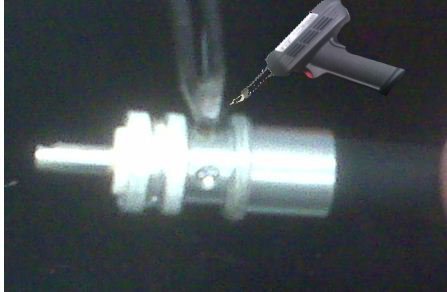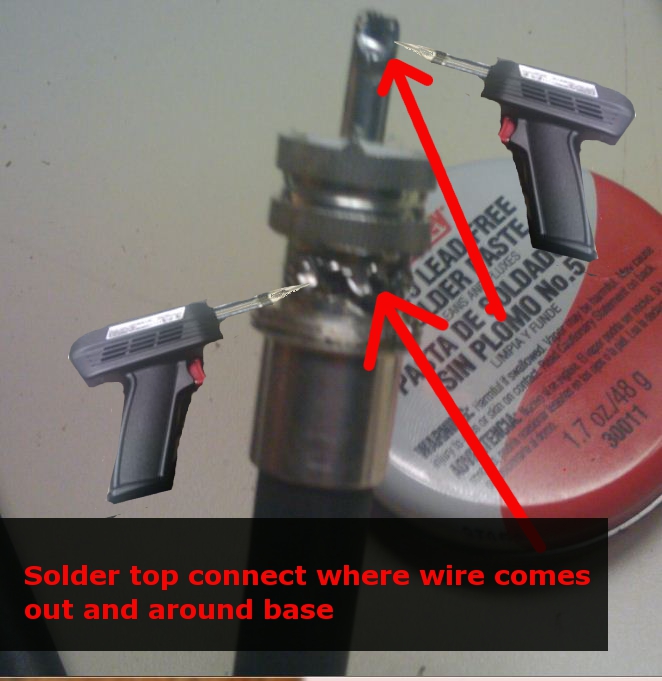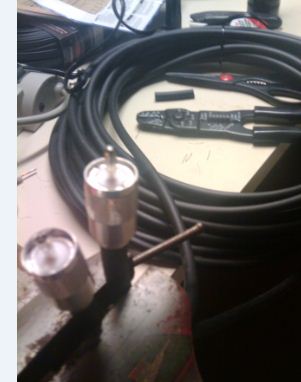 Once you have both connects on its time to go to the ham shack and play radio with your newly made cable
TIP: Notice how the screw washers are both facing toward each other. It is needed to tighten the washer to the feed line.